A call for our monthly meeting for Monday JANUARY 09, 2017
TO ALL MEMBERS OF THE NEPMCC
Please be advised that our monthly meeting for JANUARY, 2017, is called as planned for Monday JANUARY 09, 2017. The meeting is called from 6:00 pm to 9:30 at the council's chambers on the THIRD FLOOR, TORONTO CITY HALL, 100 Queen Street West, Toronto On....
February 06, 2017.
TORONTO 2017 BUDGET
An Introduction by the Mayor Tory. (photos)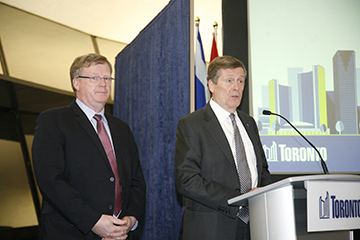 December 16, 2016
Photos from the Annual Get Together event


The Annual Awards Ceremony, November 4TH, 2016
Remarks by the Hon. Elizabeth Dowdeswell,
Lieutenant Governor of Ontario.

Mr. Saras, ladies and gentlemen, mesdames et messieurs: Good evening, bonsoir, boozhoo. Welcome to the Lieutenant Governor's Suite. Bienvenue dans les appartements du lieutenant-gouverneur.
I want to begin by acknowledging Toronto as a sacred gathering place for the many Indigenous Peoples of Turtle Island. I recognize the long history of First Nations and Métis Peoples in Ontario and show respect in particular to the Mississaugas of New Credit....

REMARKS BY THOMAS  S. SARAS
President of the National Ethnic Press and Media Council of Canada

Your Honour, Honourable members of the Federal Parliament,  members of Police Services, members of the judiciary, members of the academic community, distinguished honorees, dear colleagues, publishers, editors and journalists, members of the National Ethnic Press and Media Council of Canada, ladies and gentlemen attending today's ceremony, ...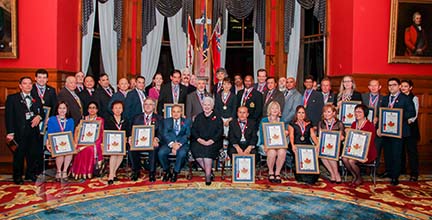 Minutes of the Monthly Meeting held on January 09, 2017, at the Council Chambers City Hall.

Minutes of the Monthly Meeting held on December 12, 2016, at City Hall Committee room # 2