A call for our monthly meeting for Monday APRIL 11, 2016

Office of the President
JANUARY 26, 2015
A call for our monthly meeting for Monday FEBRUARY 8, 2016
TO ALL MEMBERS OF THE NEPMCC...

AGENDA MONTHLY MEETING JANUARY 18, 2016
Toronto City Hall, committee room N# 2, second floor The meeting is called for 6:00 pm.

Office of the President
DECEMBER 26, 2015
A call for our monthly meeting for Monday JANUARY 18, 2016

TO ALL MEMBERS OF THE NEPMCC
Please allow me to express my best wishes to all of you for a very successful New Year with good Health and happiness. Taking this opportunity I want to inform you that our monthly meeting for JANUARY, 2016, is called as planned for Monday JANUARY 18, 2016....
April 9, 2016
Charles Sousa, the Ontario's Minister of Finance
High lighted points of the Provincial Budget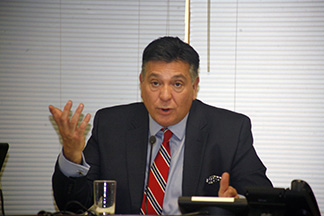 February 8, 2016
A presentation by the Hon. John McCallum, MP,
minister of Immigration Canada, Photos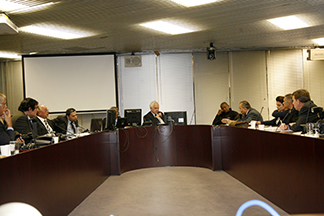 February 4, 2016
Photos from the introductory meeting of
General Jonathan Vance - Chief of Canada's Defence Staff-
with the members of the National Ethnic Media and Press Council of Canada at Toronto City Hall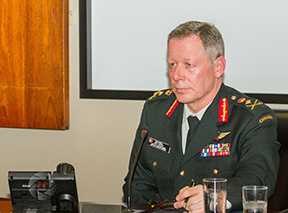 January 22, 2016
"Celebrating Ontario's Diversity." Photos from the Media's Reception
hosted by Premier Wynne and theOntario's Liberal Caucus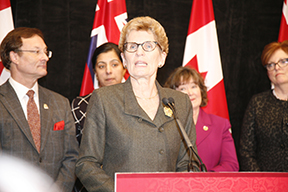 2016
To world and especially to all my friends!

May the New Year be filled with
Good Health, Happiness, Joy and Prosperity
Brotherhood, Liberty, Equality and Social Justice.
Let's all work together in order to bring changes to our societies,
let's fight for a better world. A world without fanaticism political or religious.
And together let's work hard to eradicate poverty and discrimination from our mother Earth.
No more wars, the only war acceptable should be the one against viruses for a good health for all human beings.
Happy New Year 2016 to all of you.
Thomas S. Saras                                                             Maria Saras-Voutsinas
President and CEO                                                         Executive Director
December, 11/2015
The Annual Get Together Event - Photos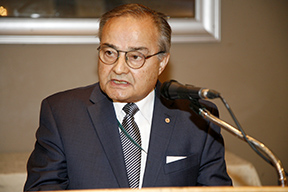 Remarks by Thomas S. Saras
DECEMBER 11, 2015 at ANNUAL GET
TOGETHER Event.
Hon. Madam Premier, Your worship Lord Mayor of Toronto,
Honorable and distinguished Guests of the Head tables,
Sisters and Brothers in the Ethnic Press and Media, Ladies and Gentlemen:...

Go to the article

Minutes of the Monthly Meeting held on April 10, 2016, at City Hall Committee room # 2

Minutes of the Monthly Meeting held on March 14, 2016, at City Hall Committee room # 3

Minutes of the Monthly Meeting held on February 08, 2016,
 at City Hall Committee room # 2

Minutes of the Monthly Meeting held on January 18, 2016, at City Hall Committee room # 2